By SETO KIT YAN
Friday January 9, 2009

Three lasses embark on a quest for happiness in All About Women.

It's no secret that women are both fascinating and mysterious ... a premise that's heartily explored in All About Women, a tale of three women in search of happiness.

This alleged Chinese-version of Sex and the City helmed by renowned Hong Kong filmmaker Tsui Hark, features Zhou Xun, Kitty Zhang Yuqi and Kwai Lun-mei as the three leading ladies looking for love. The stylish, new-age romantic comedy also stars Stephen Fung Tak-lun, Eddie Peng Yu-yan, Godfrey Kao Yi-xiang and Shen Chang, with a special guest appearance by Alex Fong Chung-sun.

According to Tsui who produced, directed, co-wrote and co-edited All About Women, his inspiration for the film came two summers ago. After a creative exchange about contemporary comedies with friends in Beijing, Tsui noticed a painting with the Chinese characters nu ren bu huai (women aren't bad), which has since become the film's Mandarin title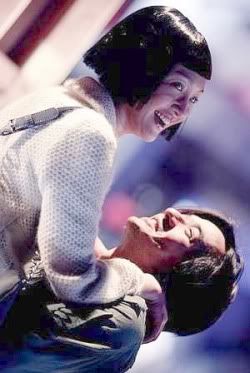 As an influential producer, Tsui has made blockbusters in just about every genre one could name. He created and set the standards for wuxia films and made stars out of actors like Chow Yun-fat, Jet Li, Ching Siu-tung and Brigitte Lin. John Woo, who at one time was under Tsui's tutelage as well, has gone on to become an Academy Award-winning filmmaker.

Even now, the prolific New Wave filmmaker – who made his film debut in the late-1970s – continually pushes the boundaries of Chinese cinema. Tsui's more recent film credits include Missing (2008), Triangle (2007) and Seven Swords (2005).

Tsui, 58, has produced 63, directed 44, written 37 and acted in 22 of his films as well as featured as editor, production designer, action choreographer or art director in others.

Tsui has made several films starring top female actresses, beginning with Shanghai Blues (1984, starring Sylvia Chang and Sally Yeh), Peking Opera Blues (1986, Brigitte Lin, Cherrie Chung, Yeh), followed by Web of Deception (1989, Lin, Joey Wang, Elizabeth Lee, Pauline Wong) and Green Snake (1993, Joey Wong, Maggie Cheung).

With All About Women, Tsui explores female-oriented comedy.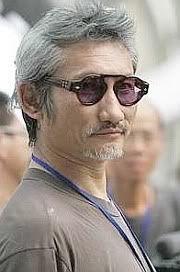 "There is a complex thing happening in Chinese society. Whereas Chinese men remain traditional and conservative, Chinese women have become modern and liberal. Therefore we cannot look at women in the same manner now. Every woman is multi-faceted in her own way," says Tsui in a recorded interview.

Tsui teamed up with South Korean filmmaker Kwak Jae-young to write the screenplay.

"I found it very interesting that in his stories, the women bully the men, instead of the other way around. Hence, I got him to write the screenplay so we could create a fresh spin," says Tsui, who has known Kwak since the 1990s.

The South Korean filmmaker co-wrote and directed the smash hit My Sassy Girl (2001), which took Asia by storm. Starring Jun Ji-hyun and Cha Tae-hyun, the film was based on a true story and became so popular it prompted remakes in America and Bollywood as well as a drama version in Japan.

Look out for both Tsui and Kwak as they make cameo appearances in All About Women.

All About Women, distributed by Golden Screen Cinemas, is now playing in cinemas nationwide.

Man-fearing Fanfan (played by Zhou Xun)

MULTIPLE award-winning actress Zhou, who hails from mainland China, plays Fanfan, an awkward lab researcher who wins hearts with her brilliant endoscopic technique. The myopic girl becomes petrified, however, when touched by a man.

In the movie, Zhou fleshes out some 12 different facets of her character in a day, with dramatic changes in her hairstyle and attire.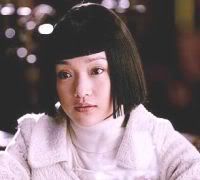 I think she's rather amusing. Her daily life and everything about her is governed by order – right down to her toothbrush, towel and slippers – and she sets strict boundaries that she will not cross.

"One day, she discovers the wonders of pheromones, and begins to study them in order to snare her man. Her mind works in weird ways yet I feel she has her own insecurities," says Zhou.

Suffering from almost debilitating myopia, Fanfan is practically blind without her prescription glasses. "Wearing those thick glasses did make me feel cock-eyed."

Feeling hampered, she decides to discard them and opt for contact lenses, with hilarious results.

The 32-year-old actress was discussing another film with Tsui when he asked her whether she would like to act in a comedy. "He mentioned I'm always seen to be sad and victimised on the silver screen and asked if I'd like to try something happier for a change."

Needless to say, Zhou jumped at the opportunity as she had always wanted to work with Tsui.

Starring in a comedy for the first time, Zhou realised the many challenges in producing gags and making people laugh.

"When I first started, I almost went crazy as I couldn't convey the comedy on-screen – I didn't know how. I had always played tragedies (before this).

"A lot of the comedic sense I achieved in the movie, I grasped from watching the director while he demonstrated how he wanted it done. I only started to feel it when we filmed the hospital scenes."

Another thing she learnt from Tsui was how crucial timing was in making gags work. "Following his lead, I realised that comedy had to be spontaneous," says Zhou.

Zhou shot to fame in Chen Kaige's epic The Emperor and the Assassin, in which her three-minute cameo appearance was hailed as a breakthrough performance.

Her first starring role in Lou Ye's Suzhou River (1998) nabbed her best actress kudos at the 15th Paris International Film Awards. Her more prominent film credits include Fruit Chan's Hollywood Hong Kong (2000), Peter Chan Ho-sun's Perhaps Love (2005) which earned her half a dozen accolades, Feng Xiaogang's The Banquet (2006) and Gordon Chan's Painted Skin (2008).

All-rounder Tieling (Kwai Lun-mei)

FAST-rising Taiwanese actress Kwai plays super all-rounder Tieling, who excels in everything. A lead singer in a rock band and a champion boxer, she is always with the man of her dreams even if it is only a figment of her imagination. Until the real man suddenly appears in her life




In the movie, the delicate 25-year-old actress is transformed into an angst-ridden, tough-talking female. Kwai also had to learn how to ride a motorbike and weave through traffic on it. "I was scared out of my wits. A lot of money had to be spent as I ended up scratching lots of vehicles along the way."

Kwai made her acting debut in Blue Gate Crossing (2002). Her big break came when she starred as the mysterious love interest in pop idol Jay Chou's directorial debut Secret (2007), which dominated the Asian box office. More recently, she starred in Parking (2008), helmed by Chung Mong-hong.

Worldly Tanglu (Kitty Zhang Yuqi)

SHANDONG-born Zhang plays smart and successful Tanglu. With her drop-dead gorgeous looks, men swarm to her like bees to honey. Yet, she prefers to follow her head, not her heart.

"I've got female friends like that. They're actually very happy and think they're doing very well. Only other people think that they're sad and lonely, and society portrays them as such," says Zhang.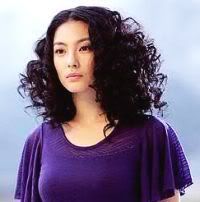 In the movie, the 20-year-old actress portrays a worldly 31-year-old.

To prepare her for the role, Tsui hired an expert to give Zhang some training.

"My friends and people around me noticed how I changed after filming and were especially excited about watching me in the film."

A relative newcomer to Chinese cinema compared to her more experienced co-stars, Zhang made her debut in The Longest Night in Shanghai (2006). She is best remembered for her role as the schoolteacher and love interest in Stephen Chow's CJ7 (2008). Following that, she starred in Shaolin Girl (2008).

Zhang was flabbergasted at how fast Tsui worked on the set and sometimes wished he would slow down.

"He'd rewrite the script incessantly and throw us new stuff every day."

Source: http://www.star-ecentral.com/news/story.asp?file=/2009/1/9/movies/2953256&sec=movies