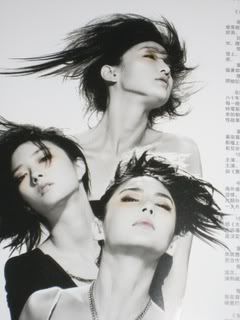 Director Hark Tsui led 3 beautiful actresses: Zhou Xun, Gui Mei Lun and Zhang Yu Qi in the launch ceremony of "Women are not bad" in Beijing on January 08. The conference which was spent 3 million Yuan began with fashion show of Dior spring clothes. Then Zhou Xun appeared first in black skirt and scarlet stock, Gui Mei Lun wore purple fomal coat and black skirt and Zhang Yi Qi looked sexy in red clothes with white hair. When they all gathered in T-stage, Hark Tsui also stepped onto there. Reporters had opportunity to take a lot of photos of famous director and 3 beautiful actresses.




Why did Hark Tsui decide to make this movie? In the conference he mystically said 2 years ago, when drinking with his fiends, suddenly saw some painting with line "Women are not bad", then he had intention to make a movie.

It was reported in this comedy, three actress' images are dissimilar to their previous roles. Zhou Xun practiced qigong and will play 12 roles such as a pregnant woman, a doctor, a patient, a reporter, a farmer ...etc. Gui Mei Lun is not be a student as in "The secret I cannot tell", she will play a quite barbaric girl. To prepare for this role, she spent time on learning dancing and boxing. Zhang Yu Qi will be an invincible woman but fortune doesn't come up with her.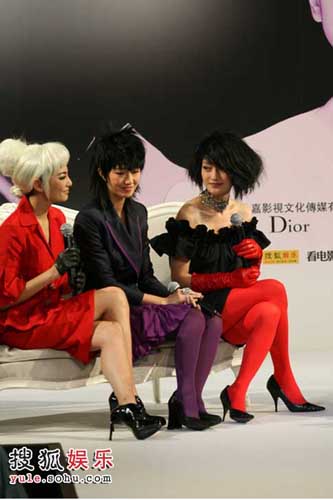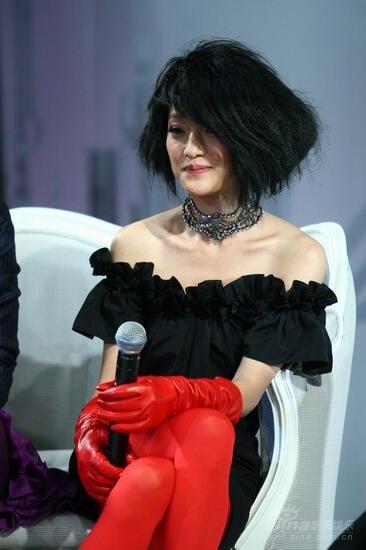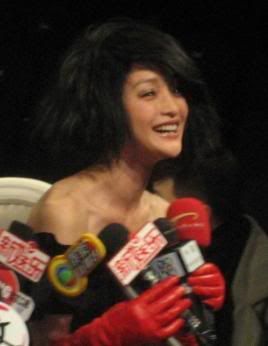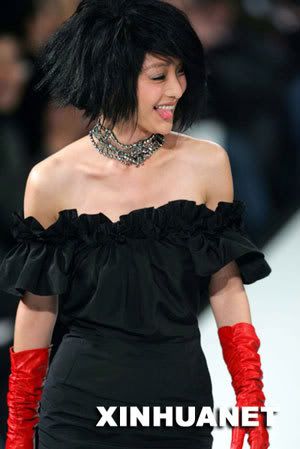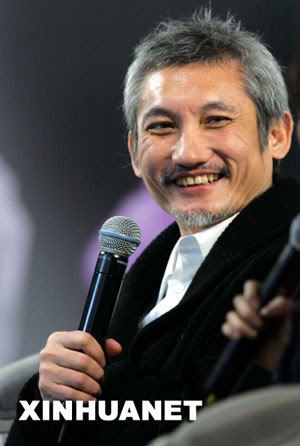 Source: ent.sina.com
yule.sohu.com