Recent articles often use many words such as pure, childish, demonic...to tell about Zhou Xun. What a miracle if such person can live in the showbiz. But at present, on the Haper's Bazaar, Zhou Xun creates an actual miracle, she is not only a movie Queen, or a charitable star or a fashion model.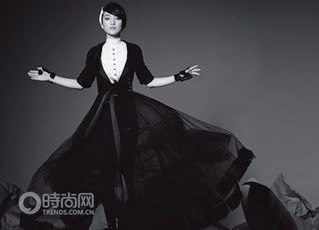 In this photo, Zhou Xun opens both hands to welcome the world. "I always hope that one day I can have opportunity to go to a strange sea, look for a small bar and sing my favorite songs without any fetter and worry, enjoy true life" wrote Xun




One day, I look at myself in the mirror, suddenly realized that my skin looked like a 78 year old woman's, only the eyes were the same. I said to myself, ok, I have already been 30 years old and ready to start to do everything at this age and hopefully can obtain interesting things. I really respect the child in me and try to protect her because for me, using child's eyes to enjoy the world is meaningful gift.




It is said that you should resist you not the world. I myself don't think so. Why do you have to resist yourself. You accept yourself and the so does the world. Giving yourself a smile and everything will be okie.




Perfect love doesn't exist in this world. I don't hate anxious love because love is unnegotible. If you accept love, you must go with it!.

More Xiao Zhou's photos on Harper's Bazaar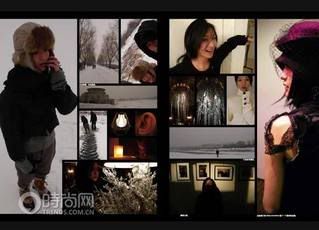 Source: trends.com.cn