Hongkong, March 27th, Zhou Xun and the director of MingMing went to HongKong and attended the conference to promote MingMing.
At the conference people had opportunity to see unique clothes, hat and handbag were designed by Zhou Xun with Dai Qi's help (see pics below).
Some reporters asked her about the wedding date. She smiled and said thank-you for everyone's consider, this question was answered for 3 years, always the same so she didn't want to repeat. About the wedding plan she couldn't disclose anything.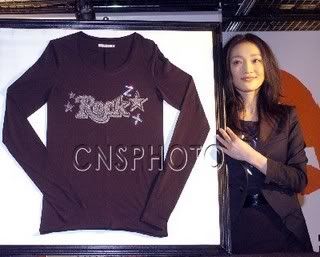 Source: zhouxun.tv